Home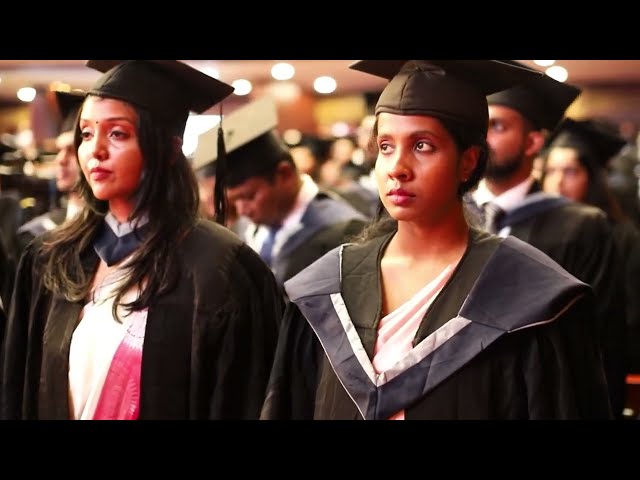 Sep 01, 2023
Don't miss ANC's Admission Week from 4th to 9th September. Explore on principle offers, financing …
Why ANC Education?
ANC Education, a member of CEG Education Holding, is one of the largest conglomerates in Sri Lanka, providing students of all ages a learning pathway as they progress in their education toward graduation and beyond.
3000+ successful student transfers to some of the best universities of the USA, UK, Canada, and Australia
2500+ local graduates produced through its US Business and Psychology degree programs
800+ postgraduate students
UNDERGRADUATE PROGRAMS IN SRI LANKA
ANC Education provides multiple pathways for students to obtain degrees from top ranked universities in many countries such as the US, Canada, UK & Australia.
ANC also offers Foundation Programs that you can complete instead of Advanced Level examinations to gain entry to foreign universities or start your degree in Sri Lanka.
POSTGRADUATE PROGRAMS IN SRI LANKA
In partnership with ANC School of Postgraduate Education, the Business and Law School of the University of West London offers the Masters Degree programs that prepares you to become a global leader.
STUDY ABROAD
ANC Education offers you the opportunity to study your field in foreign destinations, backed up by reputed, world class universities in Canada, Australia, and the UK.
ANC

GRADUATION
CEREMONY 2022
At the Graduation and Awards Day 2022, ANC Education honored the accomplishments of over 1,400 of its proud graduates as they obtained their Undergraduate and Postgraduate degrees. The event took place in the Bandaranaike Memorial International Conference Hall on November 18th.
Here's what happened during the graduation ceremony!
Session 01 – (10.15am – 01.15pm)
US, Canada, Australia Transfer
SQA Advanced / Higher National Diploma
BBA Graduates – Northwood University, USA
BSc in Psychology – Northern Arizona University, USA
BA International Business Management, BSc in Psychology, BSc in Information Technology – University of West London, UK)
Session 2 (Part 1)- (02.45pm – 6.05pm)
Master of Laws (LLM) – Univerisity of West London, UK
MSc in Clinical and Health Psychology – Univerisity of West London, UK
Master of Business Administration (MBA) – Univerisity of West London, UK
Session 2 (Part 2)- (02.45pm – 6.05pm)
Master of Laws (LLM) – Univerisity of West London, UK
MSc in Clinical and Health Psychology – Univerisity of West London, UK
Master of Business Administration (MBA) – Univerisity of West London, UK
LATEST BLOGS
UPCOMING EVENTS